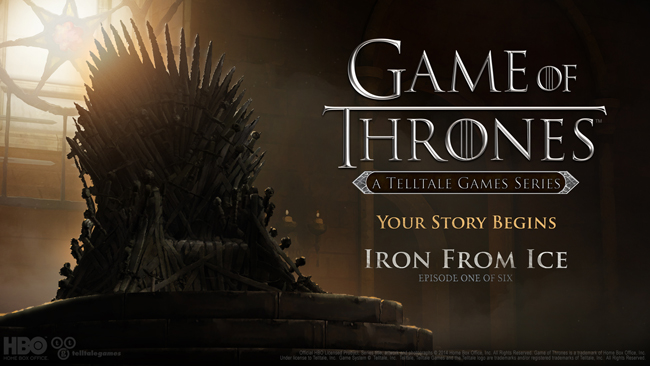 Telltale Games has released information on what will be the first of six episodes in their new Game Of Thrones series.  Game details have been sparse so it's exciting to finally see an official "big" announcement.  The first episode is entitled "Iron from Ice".  IGN reported yesterday that the game series is centered on a single house which we now know is House Forrester.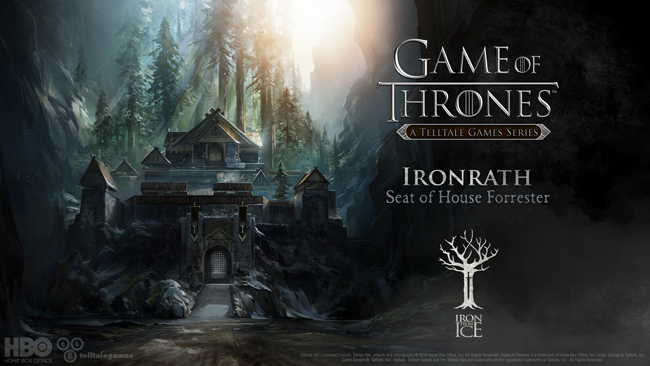 House Forrester located in the North in the Wolfswood is sworn to House Glover of Deepwood Motte.  The House is apparently canon appearing in ADwD.
The Telltale announcement also confirms that there are five playable characters, either family members or people who serve the family, who are scattered across Westeros and Essos.  Not only are they trying to achieve similar geographic scale as GoT, Telltale is also attempting to replicate the far reaching consequences of individual actions.  When playing the game, every choice a player makes ripples outward to affect the other members of the House.
script async src="//pagead2.googlesyndication.com/pagead/js/adsbygoogle.js">