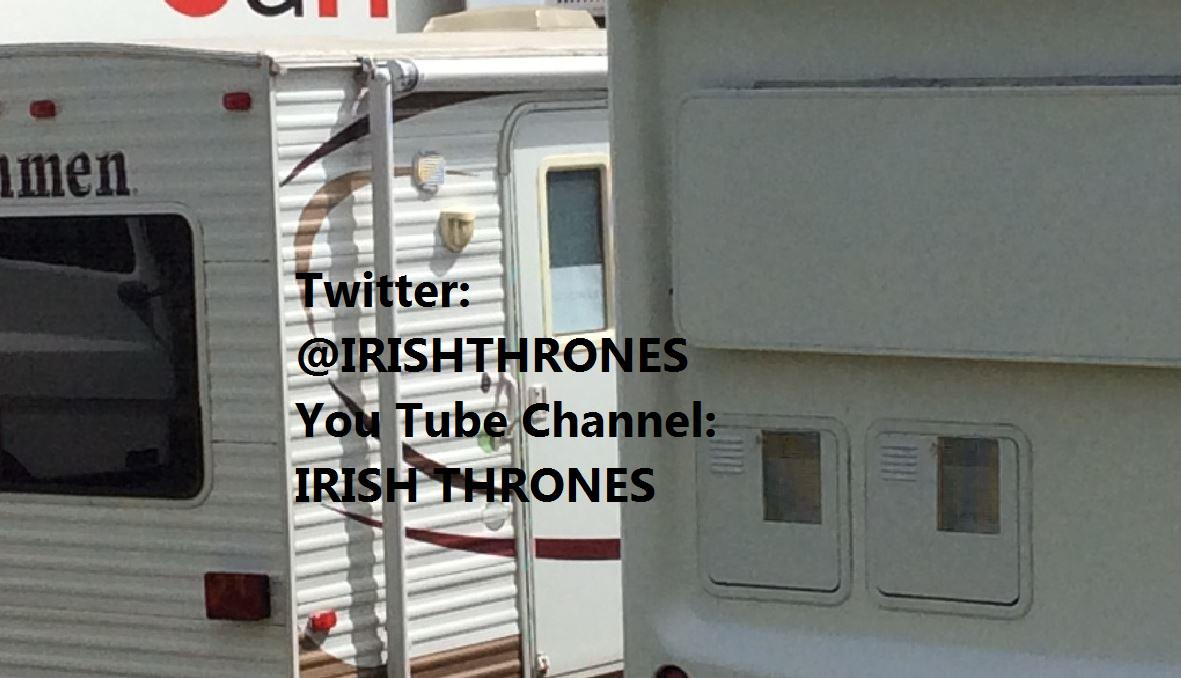 While today was full of casting news about a potential new Frey and the amazing news of Max von Sydow joining the show, cameras still rolled for Game of Thrones.
Twitter user @IrishThrones, a site dedicated to reporting on Game of Thrones shooting locations, has some news from the set in Moneyglass, Northern Ireland.
Potential spoilers below!
We seen LITTLE FINGERS Make-up trailer on scene of #GameofThrones Moneyglass S6 Set! Blurry 🙁 @WatchersOTWall pic.twitter.com/H8OEpeLmGq

— Irish Thrones (@IrishThrones) August 3, 2015
They reportedly saw "Littlefinger" written on the door of the trailer but were unable to get a clear photo. As previously established, the set at Moneyglass is Winterfell, which means Littlefinger, if he's there, has returned to the North.
This really isn't a surprise since most viewers expected Littlefinger to return to Winterfell with Vale troops at his back because of his conversation with Cersei in Episode 6:  "Unbowed, Unbent, Unbroken".  However, what Littlefinger's true objective is, regardless of what he told Cersei, is still uncertain.  I mean, at this point, does anyone believe he will take the North and hold it for the Lannisters?
Some other things that remain up in the air in regards this storyline are:   Will he return to find Sansa gone and some very unhappy Boltons?  Will they need him and his troops even more now that they don't have Sansa under their control?  Will Littlefinger and the Vale's army go to battle with Roose or will he slink off in search of Sansa?  Or will he stumble across Sansa on the way to Winterfell?  So many interesting permutations!

Since season 1, GoT production has been divided into two filming units, Wolf Unit and Dragon Unit (a Raven Unit was added for season 3, to accommodate the increased workload but then disbanded for season 4). The Wolf and Dragon units may be amalgamated for season 6 or perhaps they're currently filming near each other.
We can't exactly be surprised that horses are being used at the Winterfell set. Horses are, after all, a rather important means of transportation in Westeros. Nonetheless, the number of horses in the photograph support speculation (mentioned above) that Littlefinger may return to Winterfell with troops from the Vale.
Looks like we can look forward to some sweeping crane shots!
We'll keep you posted on more filming activity throughout the week.