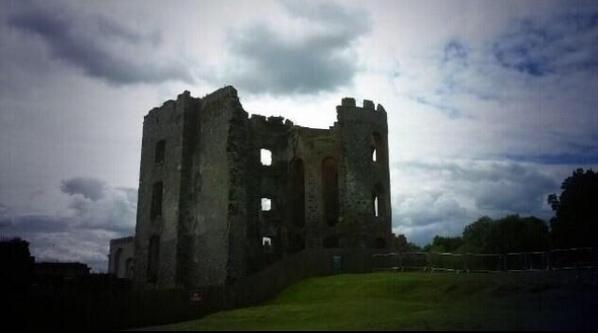 The ball is definitely rolling in Northern Ireland while things are wrapping up in Spain.  At the top is a photo of Shane's Castle where the Antrim Observer noticed some GoT preparation. From Osuna, Juego de Tronos posted a photo looking into the bull ring where we see many costumed extras.
More news and photos after the cut–maybe some mild spoilers.
Another view of Shane's Castle in Randalstown, County Antrim.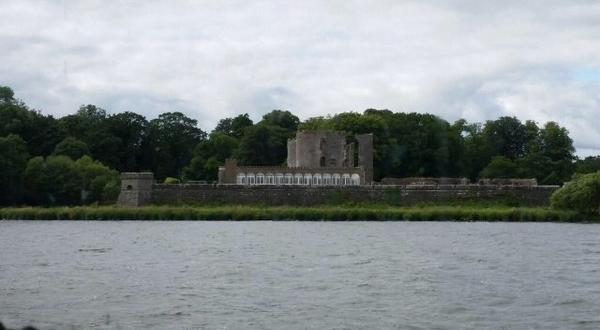 New photos from Magheramorne Quarry have also surfaced (possible unmarked spoilers at link).  A fan noticed the activity on the Castle Black set and snapped several shots.
Another fan took aerial photos of the same quarry.  In the photo below, the red arrow points to Castle Black, the green to a large screen structure, and the yellow to a third structure which might be the Blackwater set from Season 2.
 More good news from Northern Ireland included a Kit Harrington spotting in Belfast a couple of days ago.
Just walked past Jon Snow!! So going on a Game of Thrones cast hunt tonight now! #belfast #gameofthrones

— Sophie Considine (@sophieconsidine) October 27, 2014
And another fan took some pics while walking in some fields near a GoT set.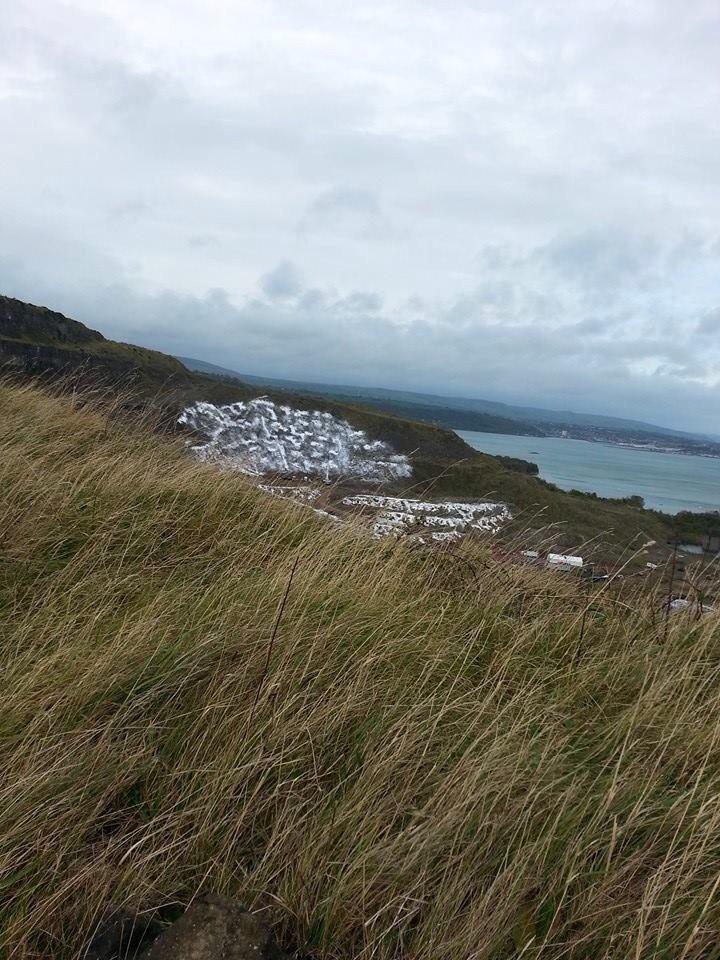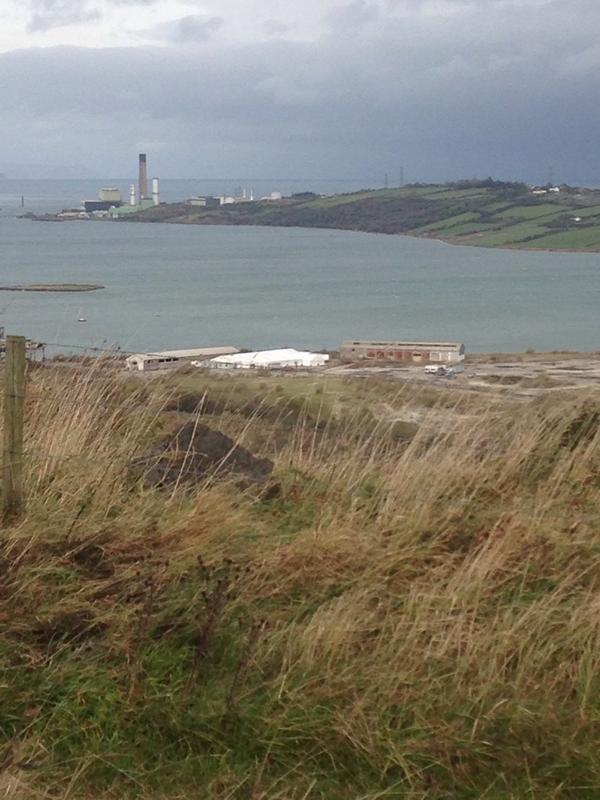 Finally two bits of entertainment news.  First, Dubrovnik, Croatia wants to tap more into the GoT phenomena by creating a Game Of Thrones Theme Park on the Island of Lokrum.  The article says they will use the existing monastery on the island.  And GRRM appeared on Late Night with Seth Meyers last night.  Amy Poehler was also a guest and had the honor of testing GRRM's knowledge of his own books.