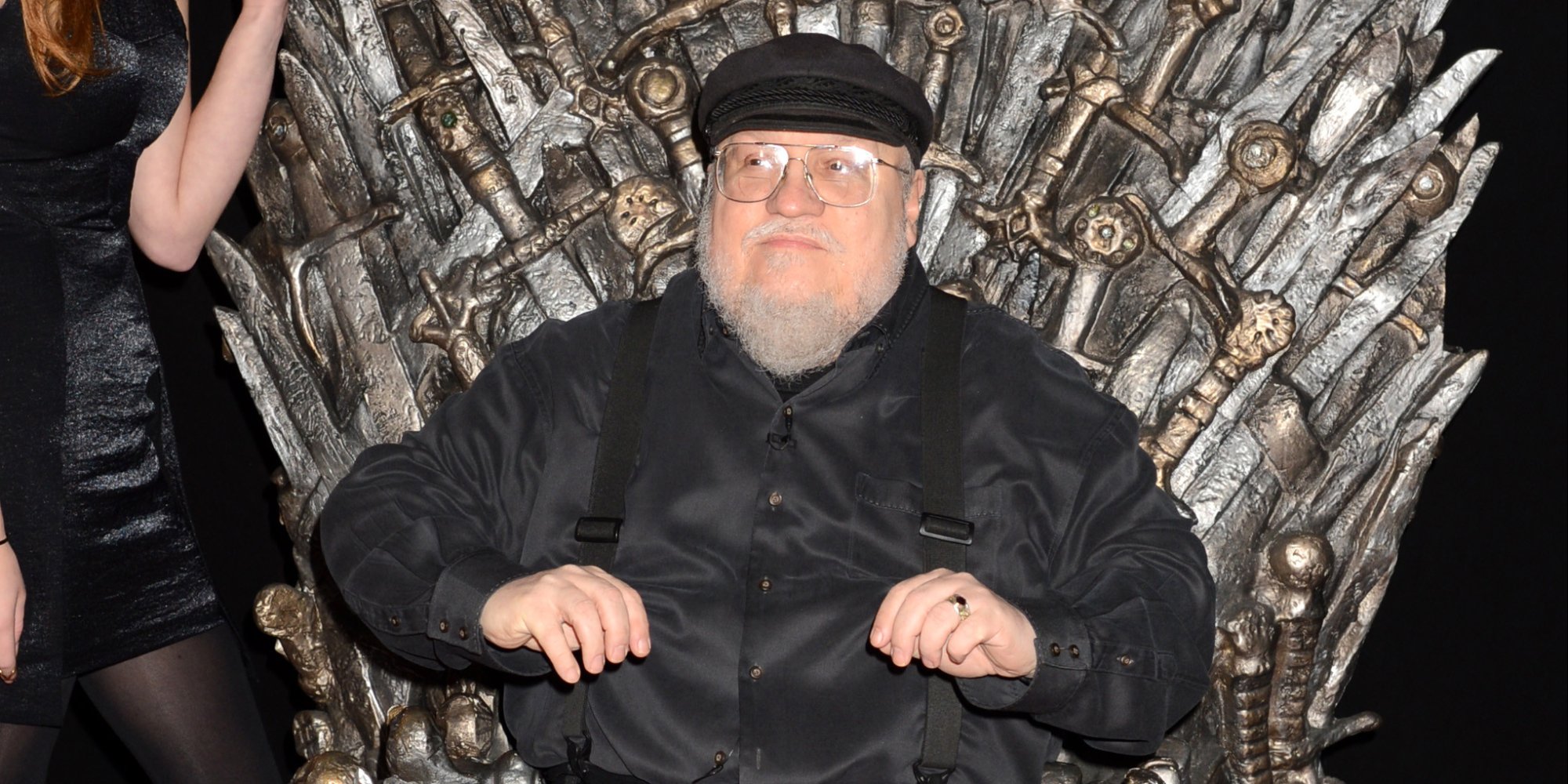 Author George R.R. Martin talked about his absence from the show with Entertainment Weekly (EW) saying that he won't be penning an episode for the sixth season of Game of Thrones either. Martin also canceled his San Diego Comic Con (SDCC) appearance as well as cut back on media interviews to focus solely on finishing the sixth installment of A Song of Ice and Fire: The Winds of Winter.
Martin: "Maybe I'm being overly optimistic about how quickly I can finish. But I canceled two convention appearances, I'm turning down a lot more interviews—anything I can do to clear my decks and get this done."
EW also visited the set of Game of Thrones and sat down with our favorite trio of lethal sisters: The Sand Snakes.
Keisha Castle-Hughes (Obara), Jessica Henwick (Nymeria) and Rosabell Laurenti Sellers (Tyene) talk training, Oberyn, and weapons in the exclusive interview.
On training, the Snakes all agree that the intensive training in Belfast was a unique experience that followed almost immediately after they landed their roles.
Castle-Hughes: "There's a new stunt coordinator on this season, which will be really exciting, to see what he brings to all the different fight sequences. A lot of my training was in the martial arts of Wushu, and so a lot of that is just handling and footwork. It's been about a maybe four and a half to five-month lead up to today, we're shooting our big fight scene against [Jaime and Bronn] finally and using the weapons."
They indeed act like they could be sisters in that they all insisted they were Oberyn's favorite. However, they all managed to agree on who was the most ruthless.
Head on over to EW for the full interview!
Apparently, fans were not entirely alone in their distraught over Margery and Loras' imprisonment. Former Game of Thrones actor Gethin Anthony (Renly Baratheon) sat down with USA Today to give his thoughts on Season 5.
Anthony: "When they arrested Margaery and Loras, I was saying, 'My queen! My man! Are you kidding me? I'm getting angry." 
He goes on to say that he does indeed miss being a part of the fantasy drama:
"It was such an extraordinary experience and I made so many good friends on that show. It was just like an adventure from start to finish. I'm very grateful for the time I had on it."
Follow the link for the full interview!
The idea that Winds of Winter may be out before this time next year is extremely good news. Let us know your thoughts below!