As reported earlier, the extras casting in Girona is taking place today and tomorrow at the Devesa park conference centre. Dozens of people camped there overnight to be the first in line, and it appears to have been a good call, as local news sites report the queue of more than 5,000 people stretching for several kilometers (and they can only process 1,200 men and 1,200 women in total).
Spanish and Catalan sites are happily collecting and sharing photos of the crowd, find more after the jump. A video report (in Spanish) can be found here.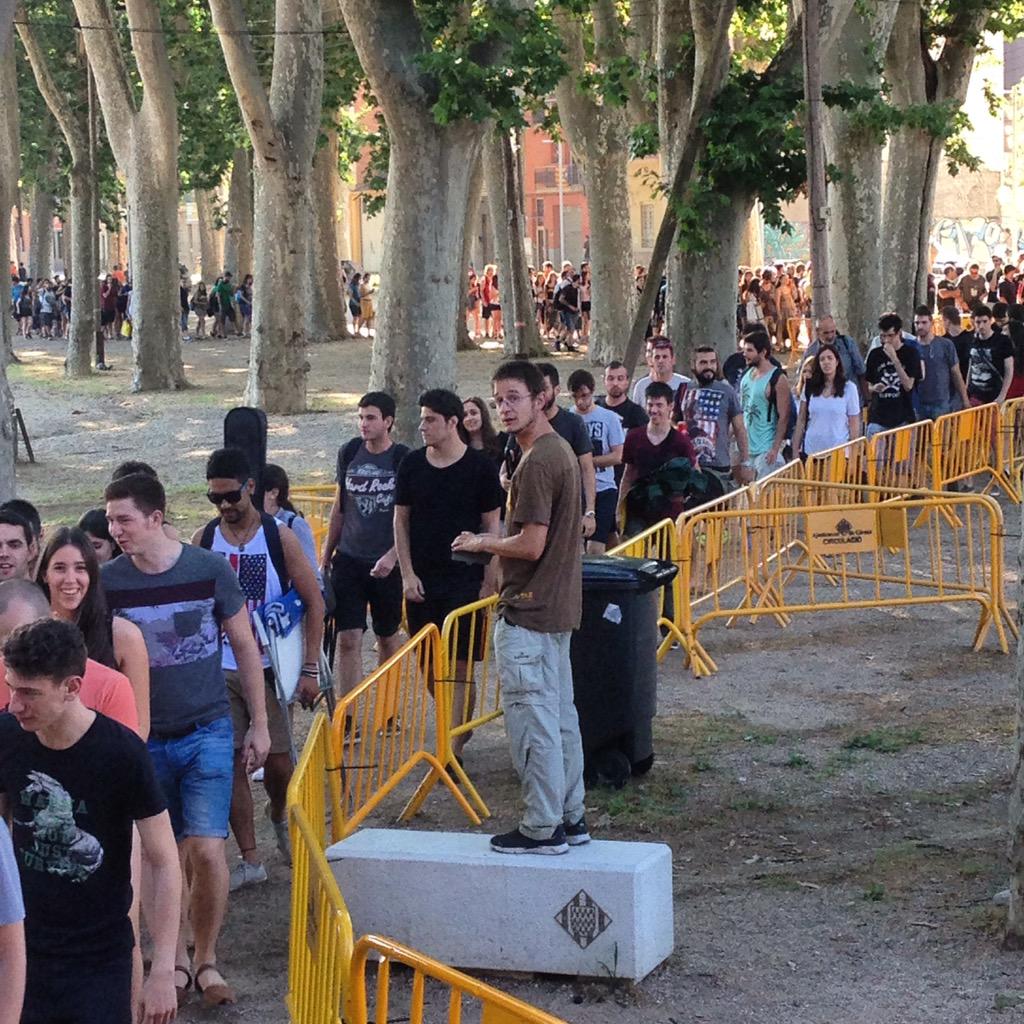 If you live further to the north, in Northern Ireland, you're not out of luck as an extra either. Extras NI has just posted their yearly registration call, here it goes:
Hi Folks, Tanya from Game of Thrones Extras Department here!

It is that time of year again and we are just as excited as you are! (maybe even more) As usual we urge you to log into your profile and do the following:

– CHECK YOUR PHOTO REPRESENTS YOUR CURRENT LOOK.

– CHECK YOUR CONTACT INFO IS CURRENT AND CORRECT

– CHECK YOUR COSTUME SIZES MEASUREMENTS

– CHECK YOUR SKILLS & TAGS.

We are really looking forward to casting all of the wonderful extras for Season 6 Northern Ireland, so please meet us half way, PUT YOUR BEST FOOT FORWARD!

Valar Morghulis!
And no, regardless of any unverified stories you might have read, there will be NO Manchester company involved. Extras NI is the way to go.