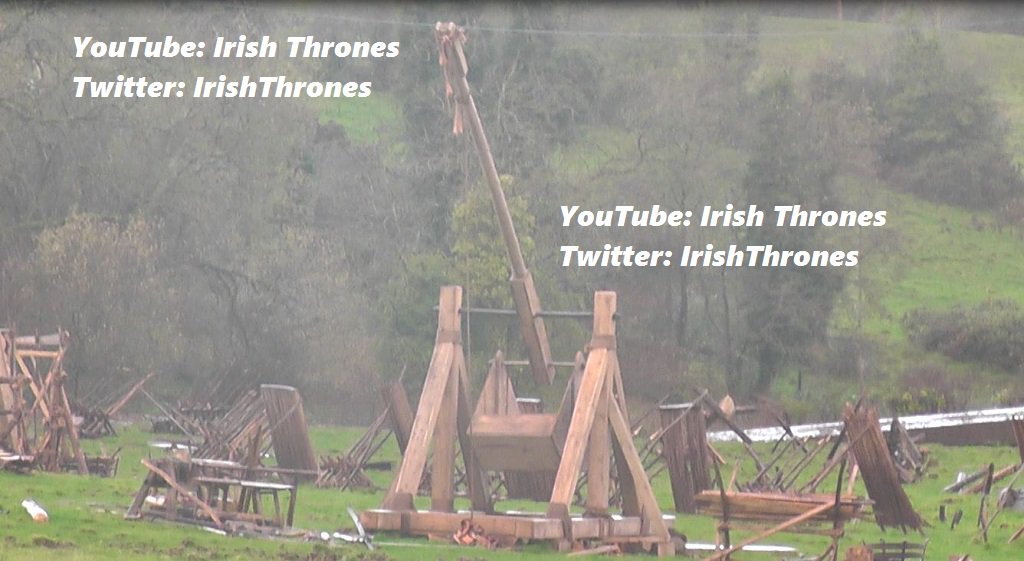 Game of Thrones news is trickling out of Northern Ireland this weekend. We have new photos from Corbet, a sighting of a show star in Belfast, and an update on the Dothraki filming.
IrishThrones has a few new photos from the set in Corbet.  As we have seen before, this locale features siege weapons like the trebuchet in the image above and a battering ram.  More images after the break.
Mild book and show spoilers after the jump.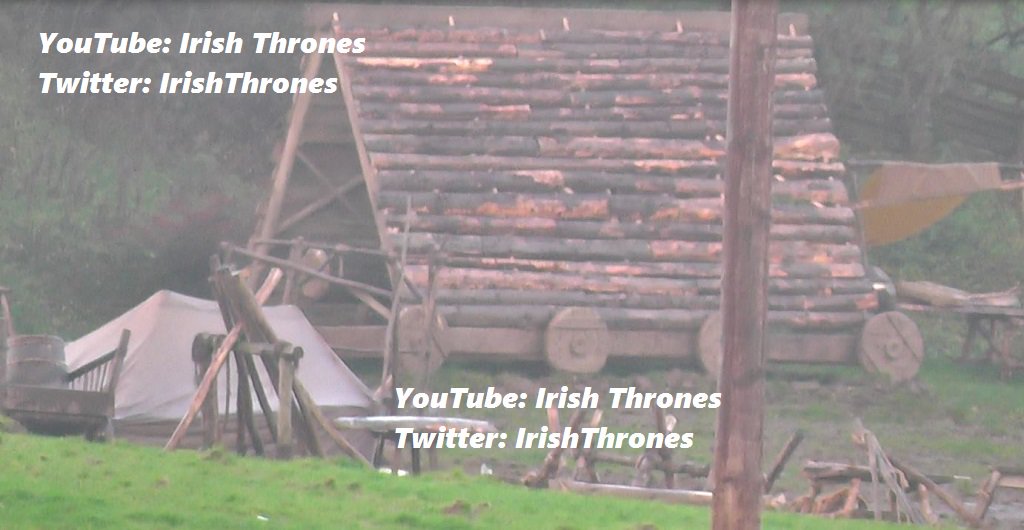 As we have been reporting, this location is Riverrun in season 6.  This photo appears to be a battering ram and canopy on wheels  Of course, this is all further confirmation of an anticipated siege of the Tully stronghold in season 6, which lines up with the books.  One interesting thing IrishThrones noted was that all the red tents were gone, meaning the Lannister troops have departed.
---
A local school, Runshaw College, has reported via Twitter that filming also continues at Titanic Studios in Belfast (see pic below) where some of their students met "Jon Snow." Yet further proof that Kit Harington will be back in Season 6.  Also, we posted a couple of days ago news about filming with extras in Magheramorne Quarry, though we don't know if Kit was filming in the quarry or not.  So, filming is picking up but they are keeping a tight rein on the details.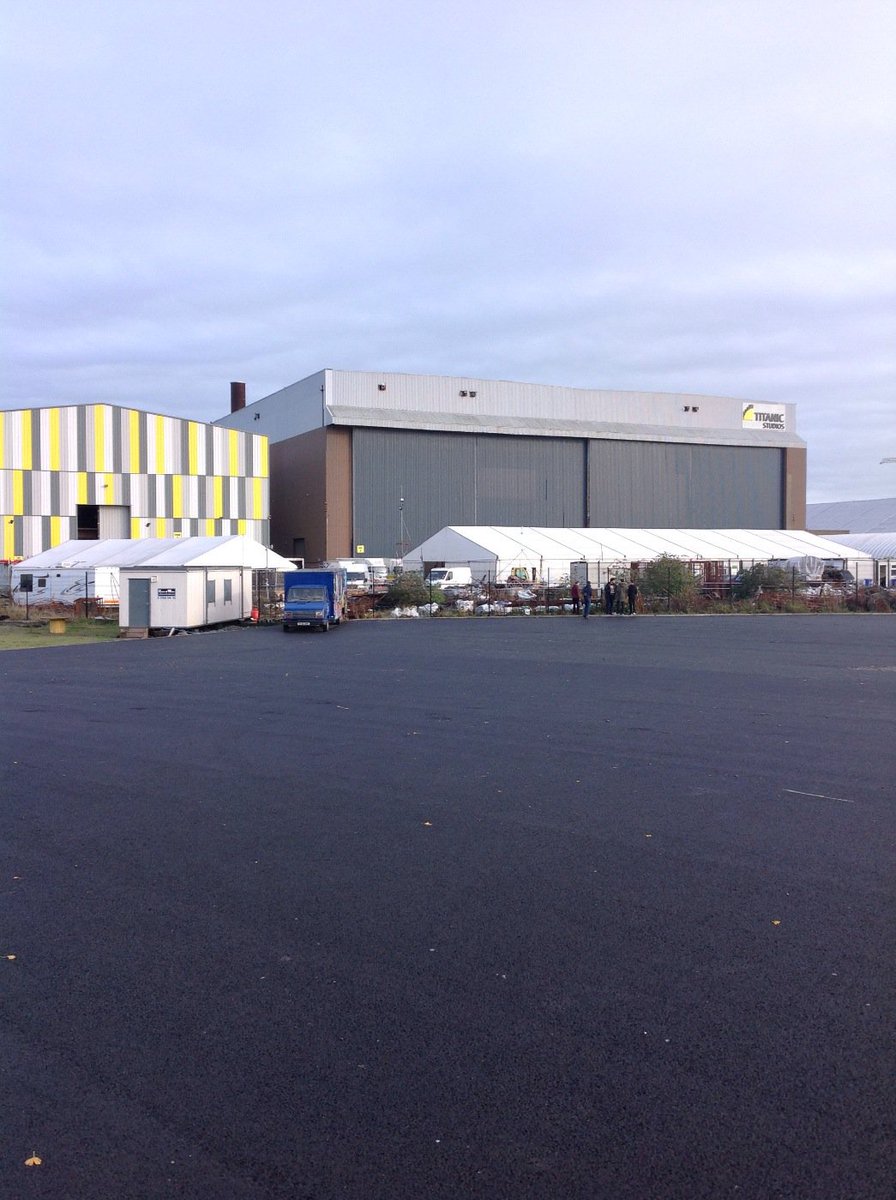 ---
It looks like Game of Thrones has finished up shooting that big Dothraki scene that was set for the first couple weeks of November. Several of the actors playing Dothraki roles posted Instagram pics of their journey to places beyond Belfast over the last day or so.
Joe Naufahu, Chuku Modu, Diogo Sales and Staz Nair (with friends) are shown in the pics posted from the airport.
From Heathrow Airport in London, England:
I love it- they're like a Dothraki boyband!