According to DiarioDeNavarra, filming started today in the Bardenas Real Natural Park, and in spite of heavy security, news is leaking out.  DDN reports that Emilia Clarke was seen filming in the area, along with several Dothraki extras on horseback. Also spotted shooting in Navarre this week is 
Michiel Huisman.
We have some photos from the Plaza Santa Maria in Peñíscola showing that work proceeds apace and props are beginning to arrive. Plus, news of another possible filming location in Peñíscola!
More after the jump:
WotW reader Delano shared these photos of the set in Plaza Santa Maria in progress:
A well lit roadway with signs that say keep out.
Prop boxes with the Dragon filming unit insignia.  We still don't know the exact use of the Plaza, but reports say that local extras are being costumed as Unsullied, slaves, and soldiers, which points toward Essos and Meereen for the city.
And here are more props that seem to indicate a marketplace setting.
And the last two shots show a balcony that was given new facing to disguise the modern metal work.
Thanks to our reader Delano for these photos!  Similar photos have been posted on Facebook by the City of Peñíscola.
What do you think they're putting in those alcoves beneath the balcony?  One of Delano's photos above show closer detail of a faux wall with a small window.
And finally todopeniscola.com is reporting that Artillery Park in Peñíscola may be used to shoot some important scenes and that HBO is working very hard to keep it quiet.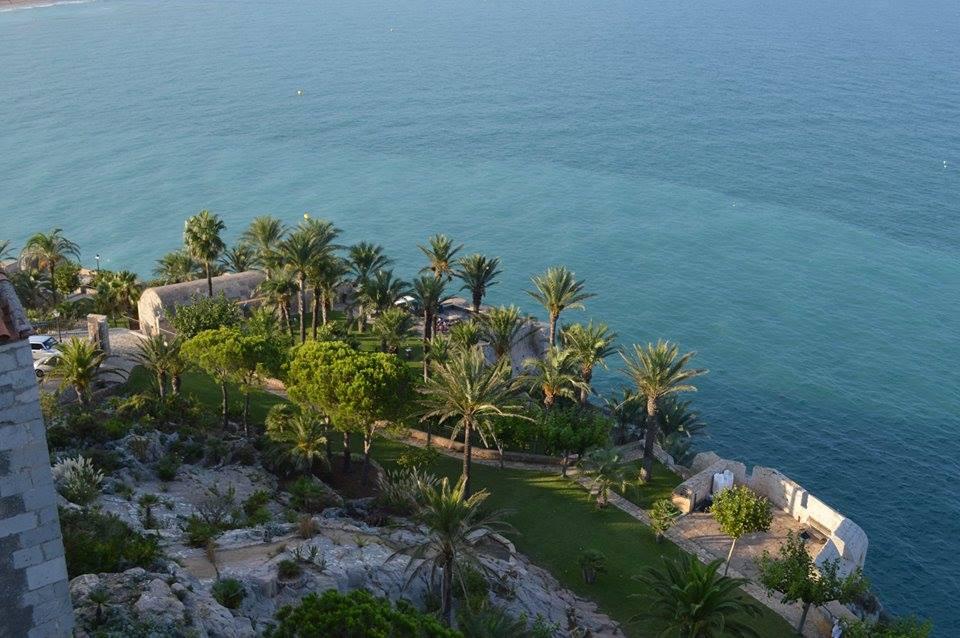 Todopeniscola speculates that the location could be for a dark and secret type of location, perhaps a dungeon.
Could this be the new home for Dany's two still-dragons?